[za_divider style="empty-space" width="100%" height="1px" position="left" margin_top="10px" margin_bottom="10px"]
[za_custom_font element_tag="h1″ text_align="center" text_transform="uppercase" font_size="32px" line_height="24px" letter_spacing="3px" color="#222222″ css=".vc_custom_1449993958441{margin-bottom: 6px !important;}"]
COVID – 19
Happy Nails and Spa in Southern California is temporarily closed due to COVID-19. We will update you further on our opening as soon as our Governor Gavin Newsom releases more information on the phases in which businesses can open. We urge you to continue to practice social distancing and to stay home if you can. We appreciate your support and we can't wait to service you again soon.
Our History
[/za_custom_font][za_text_separator title="Get to know us a little better" title_align="text-center" style="solid" separator_width="50%" separator_color="#eeeeee" title_color="#bbbbbb" bg_color="#ffffff"][za_divider style="solid-line" width="40px" height="2px" position="center" margin_top="8px" color="#f1b458″ margin_bottom="25px"]
[za_custom_font element_tag="p" text_align="left" font_size="12px" line_height="22px" color="#888888″]Following the Fall of Saigon, Mai and Henry Huynh emigrated from Vietnam with the dream of building a new life for themselves in the United States of America. Settling in sunny Southern California, the Huynhs were ready for a fresh start but unsure of where to begin. Henry eventually secured employment with a leading aerospace and defense technology company, while Mai found work as a manicurist and studied the dynamics of the burgeoning nail industry.
The couple worked hard in their respective fields, saving every penny with the dual goals of starting a family and building a business.In 1983, Mai and Henry introduced the public to their first nail salon. Located in Newport Beach on the legendary Pacific Coast Highway, the salon was aptly named "Happy Nails & Spa." The following year, they welcomed their first child into the world.
The philosophy behind their salon was simple: quality services, reasonable prices, and an upscale environment equate "happy nails." Adherence to this concept has become the driving force behind the growth of Happy Nails & Spa.[/za_custom_font]
[za_custom_font element_tag="p" text_align="left" font_size="12px" line_height="22px" color="#888888″]Today, there are over fifty Happy Nails & Spa locations throughout Southern California. While a number of salons are franchised, the Happy Nails & Spa company remains a family owned and operated business, maintaining the same legacy of hard work and quality upon which the salon was originally founded.
The company history of Happy Nails & Spa is the story of the American dream: thirty years, fifty locations, and four daughters later, the Huynhs continue to appreciate the opportunities with which they have been blessed, opportunities that are ingrained in the very DNA of this great country. The Huynh family hopes to share a piece of their dream with every client who visits Happy Nails & Spa.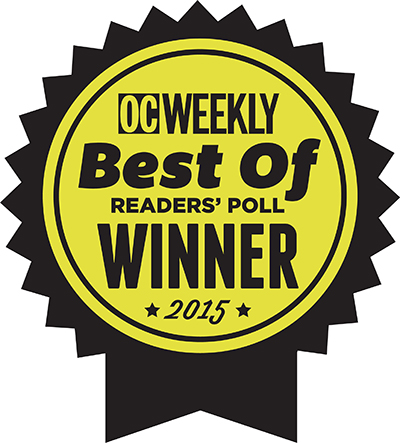 [/za_custom_font]
[za_custom_font style="" font_family="" element_tag="h3″ text_align="center" text_transform="uppercase" font_size="16px" line_height="24px" letter_spacing="3px" color="#222222″ css=".vc_custom_1449993742698{margin-bottom: 6px !important;}"]
Testimonials
[/za_custom_font][za_text_separator title="Our Clients always speaks for us" title_align="text-center" style="solid" separator_width="50%" separator_color="#eeeeee" title_color="#bbbbbb" bg_color="#ffffff"][za_divider style="solid-line" width="40px" height="2px" position="center" margin_top="8px" color="#f1b458″ margin_bottom="25px"]
[za_testimonials_slider arrows_nav="true" arrows_nav_style="nav-dark" dots_nav="false" dots_nav_style="nav-dark" animation_in="fadeIn" animation_out="fadeOut" navigation="false" dots="true" arrows_navigation="true" arrows_navigation_style="nav-dark"][za_testimonial img="1079″ font_family="custom-font-11″ name="Madelyn R." testimonial_content="First time coming here, I found it on Google need a place near my job I can go during lunch. It's literally 2 mins away. I walked in and was seen automatically without waiting. I also was appreciative of the first timer 10% off. Lady did a great job on my gel nails. I'll definitely be returning for my fill." font_size="17px" line_height="30px" letter_spacing="0px" color="#666666″][za_testimonial img="1080″ font_family="custom-font-11″ name="Belinda R." testimonial_content="Be prepared to wait if you don't have an appointment. Great service, they're all so nice! She was very willing and up to any ideas I had. Love it will return!" font_size="17px" line_height="30px" letter_spacing="0px" color="#666666″][za_testimonial img="1081″ font_family="custom-font-11″ name=" Amaris A." testimonial_content="The service here was not just a simple pedicure. A great massage that relaxed my muscles after a previous leg workout I had done was awesome. Everyone is so attentive and caring. Love it!" font_size="17px" line_height="30px" letter_spacing="0px" color="#666666″][/za_testimonials_slider]